CELLFOOD®
Liquid For Life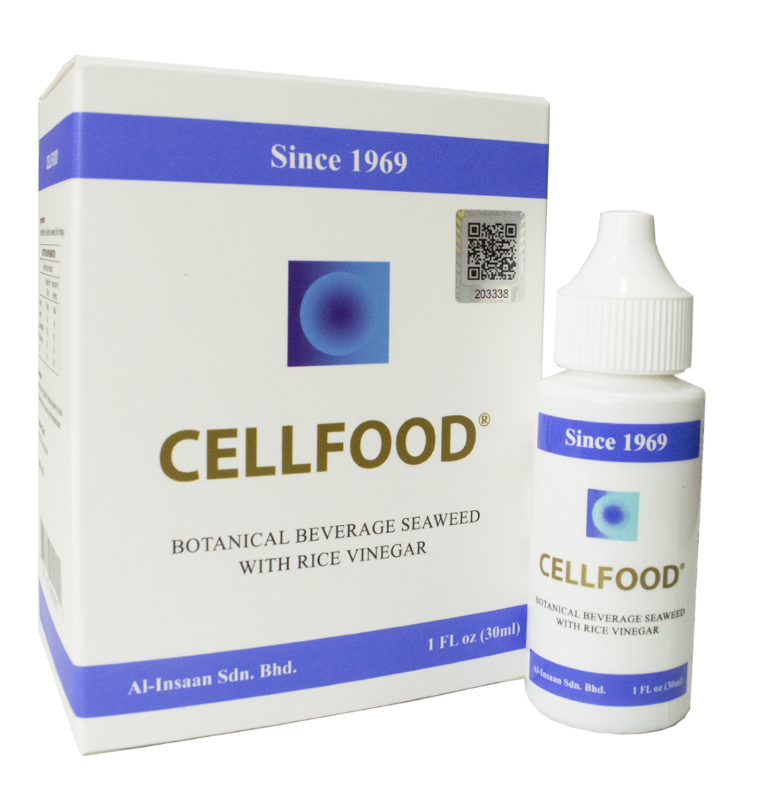 What is CELLFOOD®?
CELLFOOD® is the world's #1 selling oxygen + nutrient supplement trusted in over 90 countries around the world since 1969! CELLFOOD® is a highly-concentrated super-energized proprietary formulation containing 78 ionic/colloidal minerals and trace elements, 34 plant source of enzymes, 17 plant source of amino acids and electrolytes combined with Dr. Everette L. Storey's unique "Water Splitting Technology". The technology provides a powerful stream of bioavailable oxygen and hydrogen plus 129 nutrients directly to the cells.
Disclaimer
We wish to remind our associates and customers that Insaan products are not intended to diagnose, treat, or prevent any disease.
We do not claim our products to prevent or cure Covid-19 or the coronavirus.
Only your doctor can properly diagnose and treat any disease or disorder.


Download Information for CELLFOOD®
Increases body oxygen level
Antioxidant and anti-aging
Eliminates free radicals
Balances body's pH
Helps detoxify the body
Increases body metabolism
Enhances nutrient absorption
Boosts energy and vitality
Improves cell function
Helps in quick wound healing

Water Splitting Technology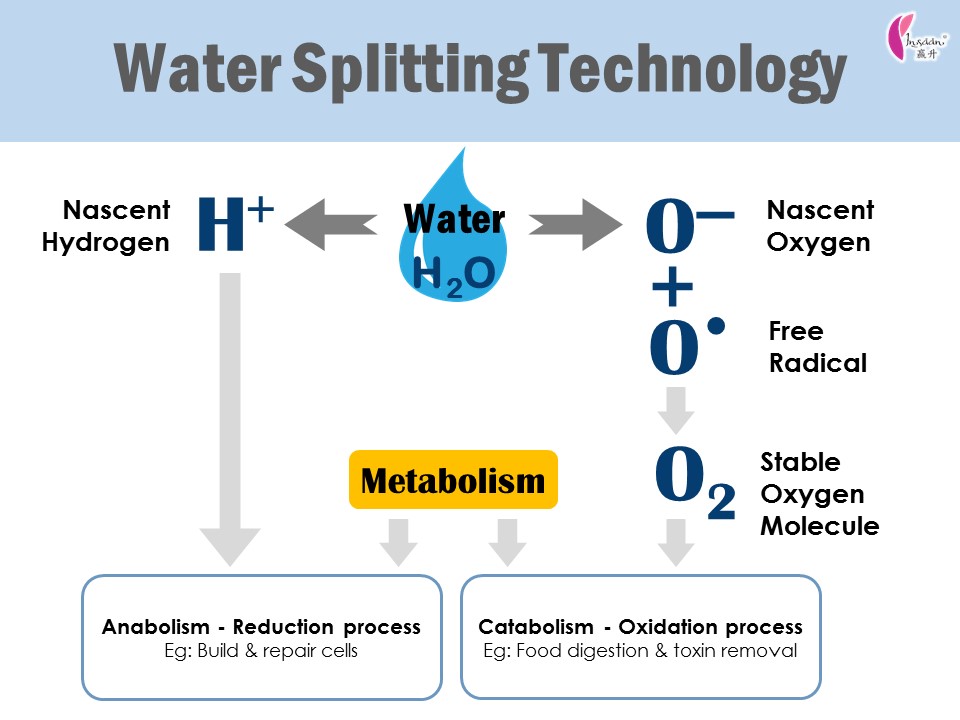 Why choose CELLFOOD®?
The World's No. 1 Best-selling Oxygen & Nutrient Supplement
Made using Dr. Everette L. Storey's unique Water Splitting Technology
World's first highly-concentrated proprietary formulation – specially formulated for human cells through advanced technology
Up to 129 nutrients that can be absorbed rapidly into the cells
Act as a powerful antioxidant, anti-aging and high energy supplement

International Recognition, Certification and Award:
Received "Advanced Technology Award" from the International Hall of Fame in 1997
Certified from US Food and Drug Administration (FDA)
NAPCC Gold Seal has been awarded to CELLFOOD® for their outstanding product in support of cancer patients
Insured with USD 5,000,000 insurance liability
Islamic Food and Nutrition Council of America (IFANCA) approved CELLFOOD® as a HALAL product – renewed each year
Manufacturing processes comply with stringent cGMP standards
78 ionic trace minerals & elements
34 enzymes
17 amino acids
Super electrolytes
(30ml x 1 bottle)
Mix 8 drops in 250ml of drinking water or juice. Take 3 times per day. Shake before use.