Latest News & Events
BUSAN Incentive Trip Campaign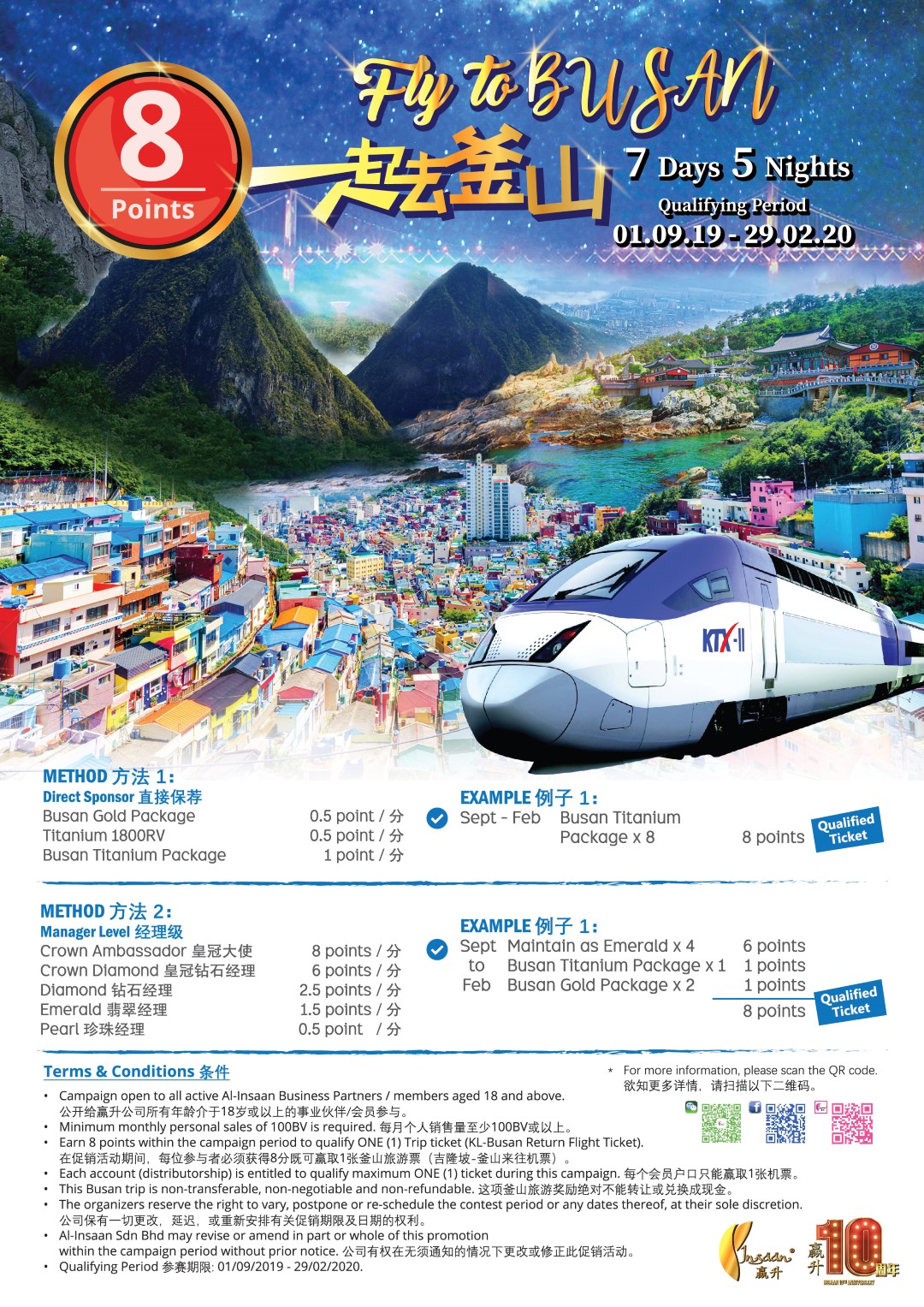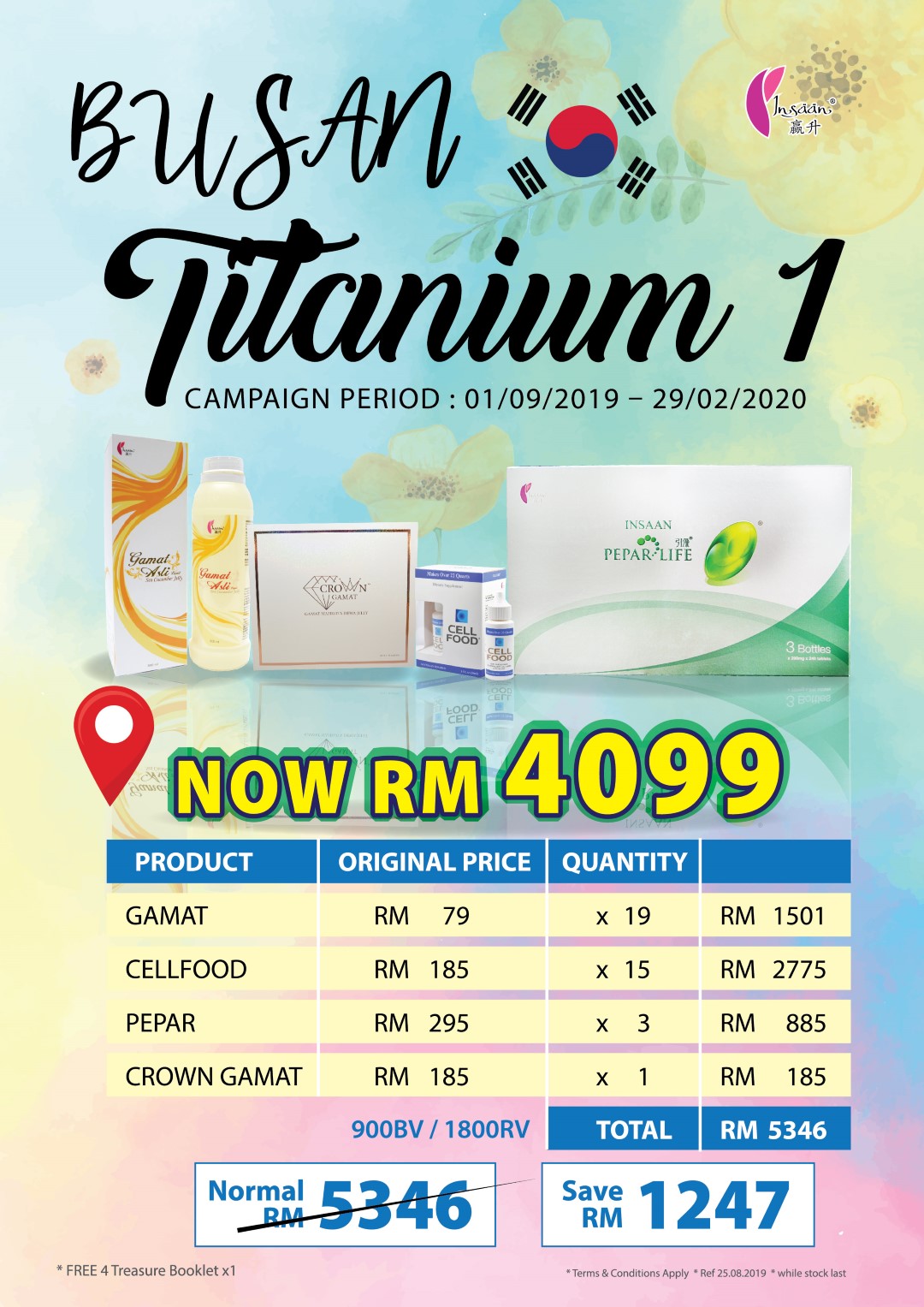 【FREE 2-hour BM Training】
You have Malay friends want to know more about
Insaan products and testimonials?
Insaan company and marketing plan?
Insaan Incentive Trip campaign?
Don't miss this golden opportunity! Hurry, invite your Malay friends to join!
Make it a reality on our platform
.
Satu Langkah Mengubah Masa Depan
=========================
Speaker: Mr Azmin
Date: 21/09/19 (Sat)
Time: 10:00am-12:00pm
Venue: Insaan HQ
Fee: FREE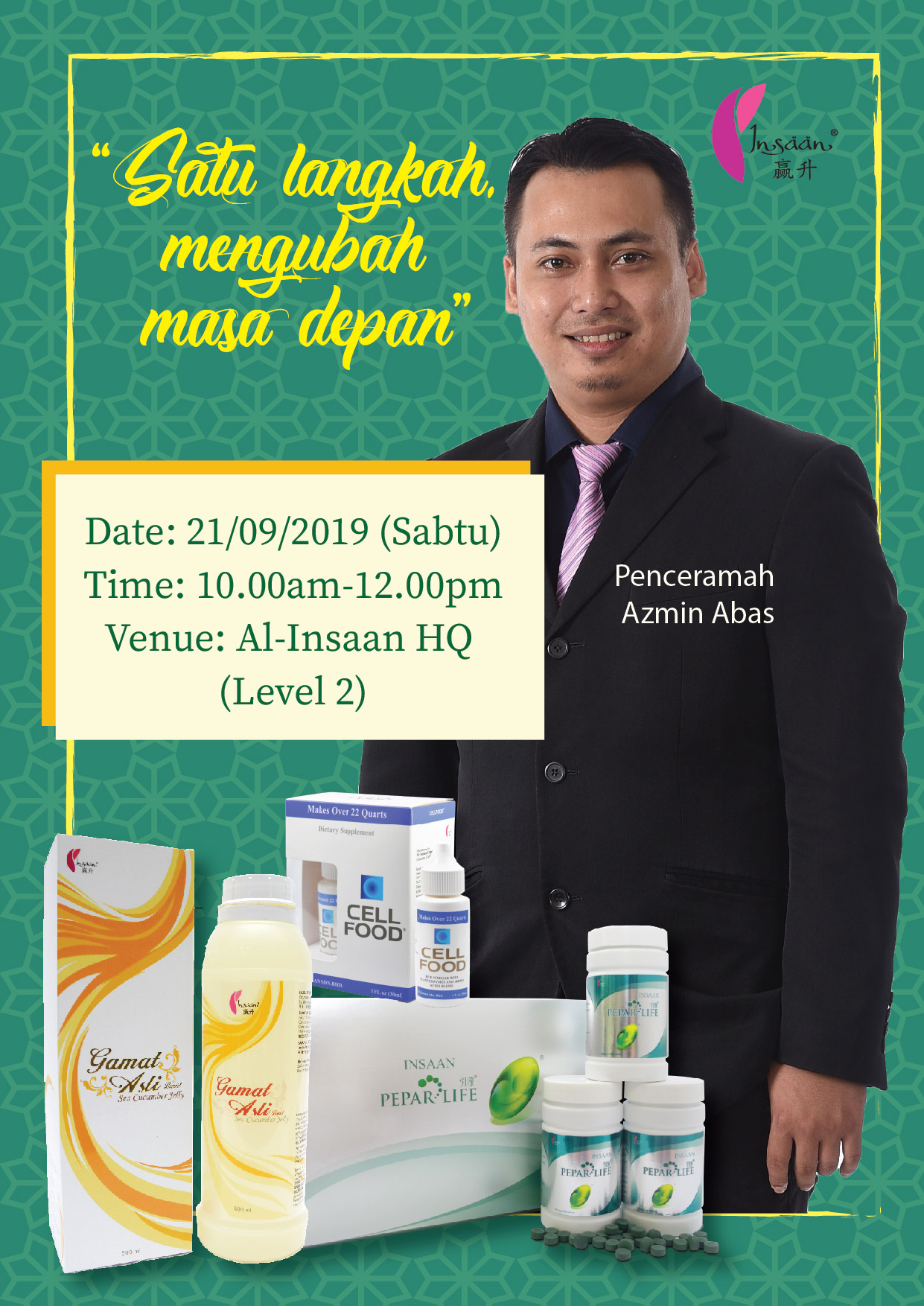 WARNING: NO PRICE DUMPING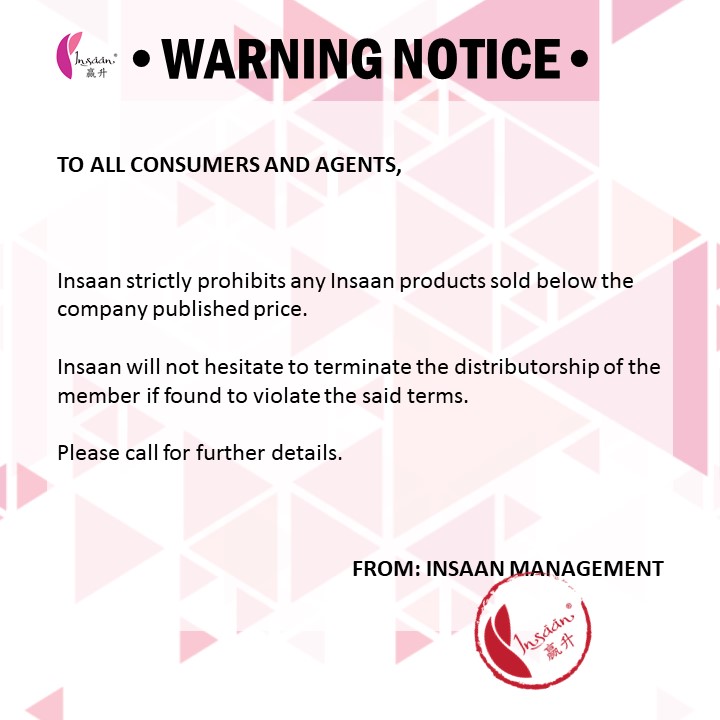 NEW MYLIBRARY

Dear Insaan members,
A new Mylibrary is officially launched, You can now access and obtain product information more easily and conveniently!
How to use? Please refer to the photo flow chart for instruction.