Latest News & Events
【赢战人升】 蚊别后的伤害
==========================
是大马人 的就看过来‼
我们要关注的不止是COVID-19,还有蚊症,因为它的感染力比COVID-19更加快,只是1周就超过1000宗!
一起STAY AT HOME如何不再让它们"蚊别"后留下致命伤害,不见不散!
当晚直播抽奖,走过路过千万别错过‼
.
讲师:Mr Lau Kian Yap
日期:29/05/20 (星期五)
时间:8:30pm – 9:30pm
地点:您家
收费:免费
器材:手机 OR 电脑
点击:https://www.facebook.com/myinsaan/posts/3090103371035373
"接收提醒",让面子书通知您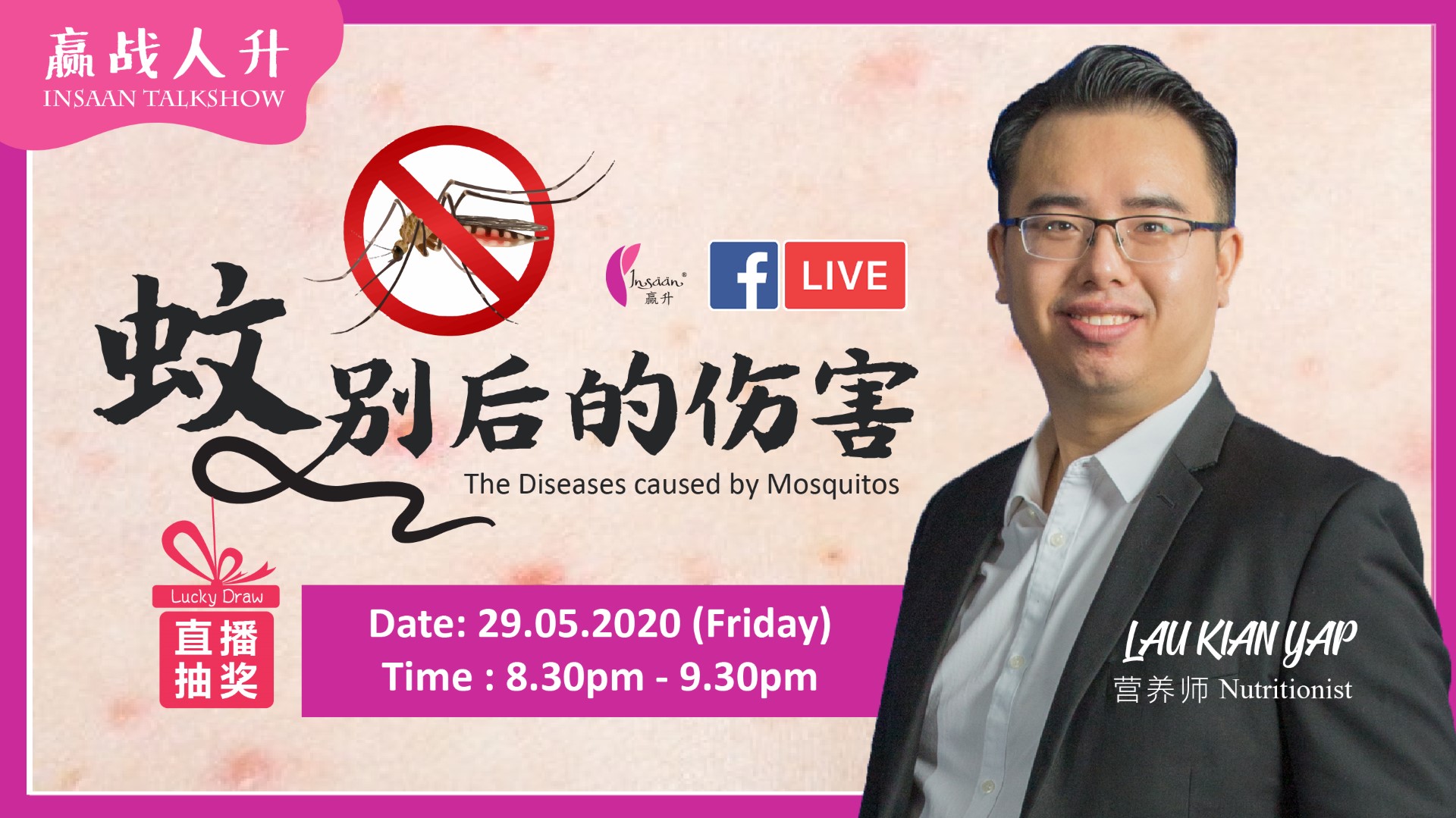 【Get voucher without going out⁉】
Don't ever miss it !!
From now on, for every purchase of KYUSHU Titanium Packages,
you will receive a RM100 cash voucher, without even attending Dinner OPP !!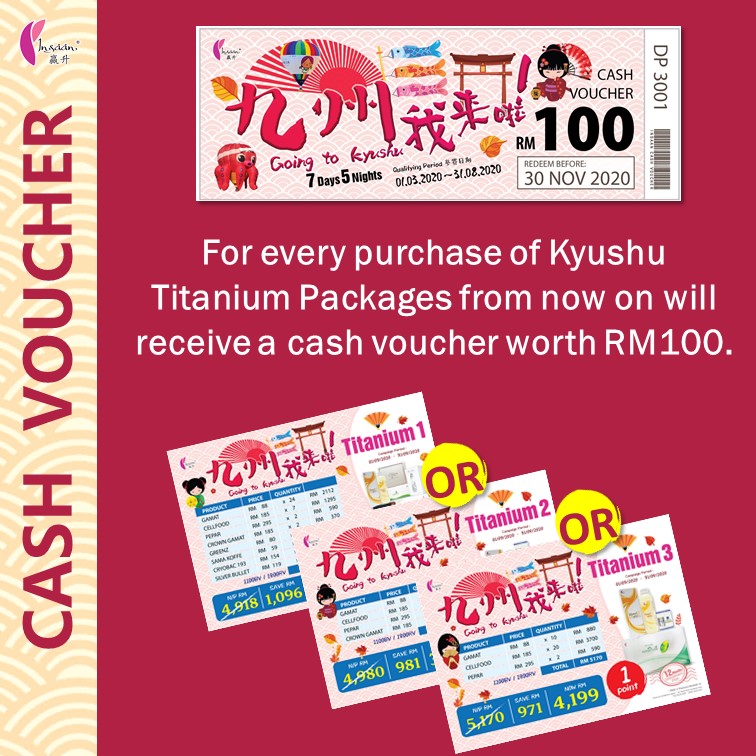 【KYUSHU Incentive Trip Campaign】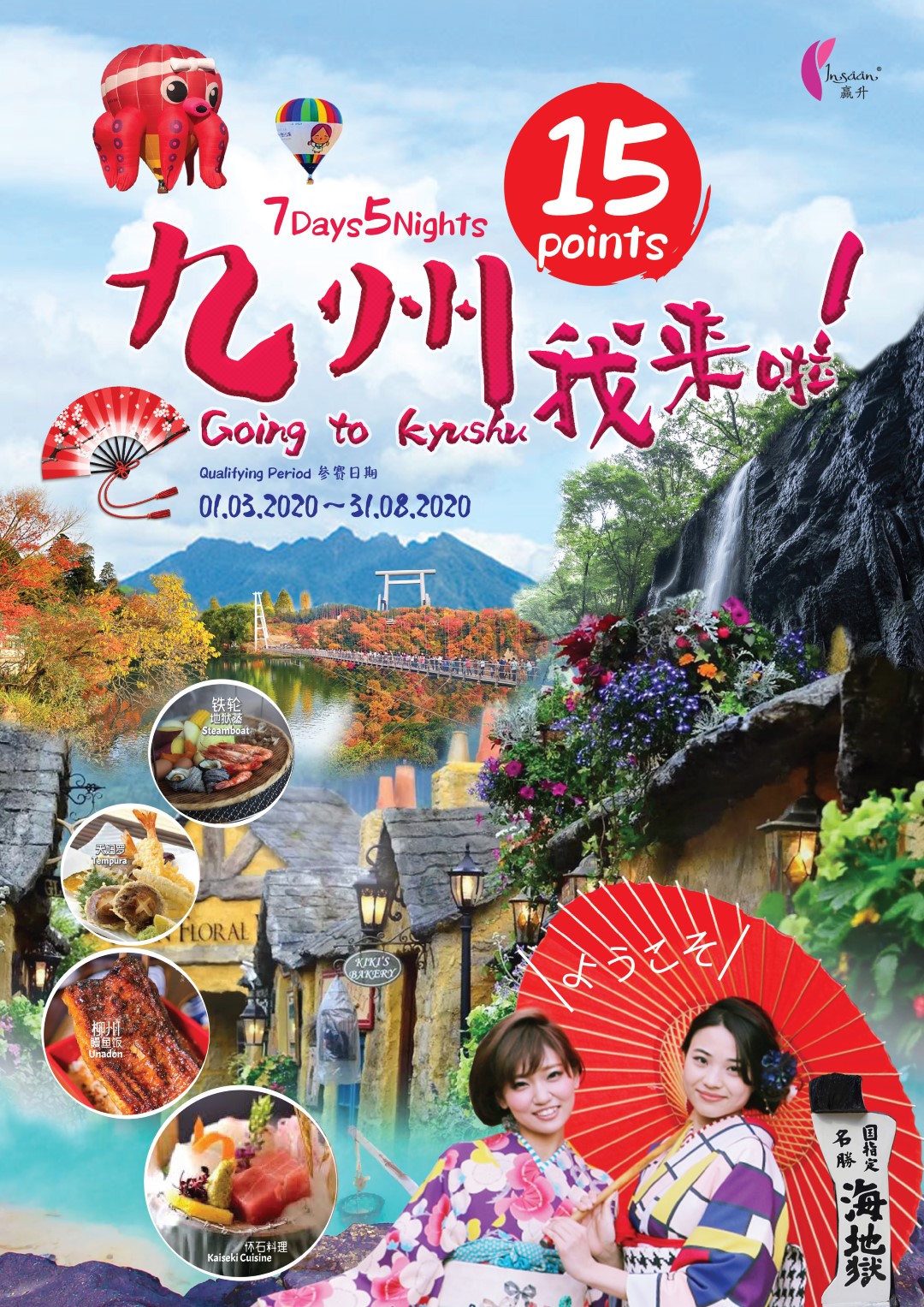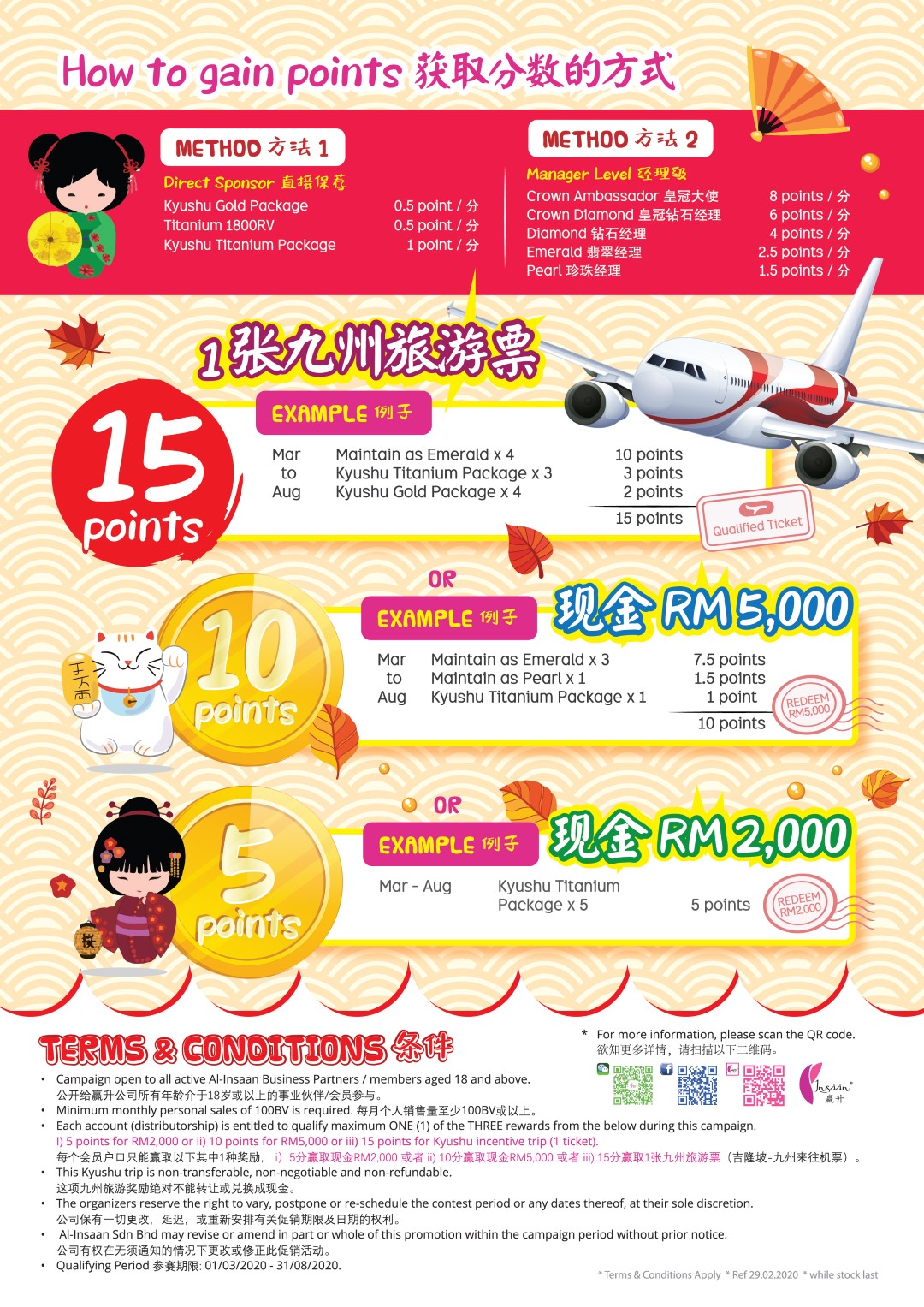 【WARNING: NO PRICE DUMPING】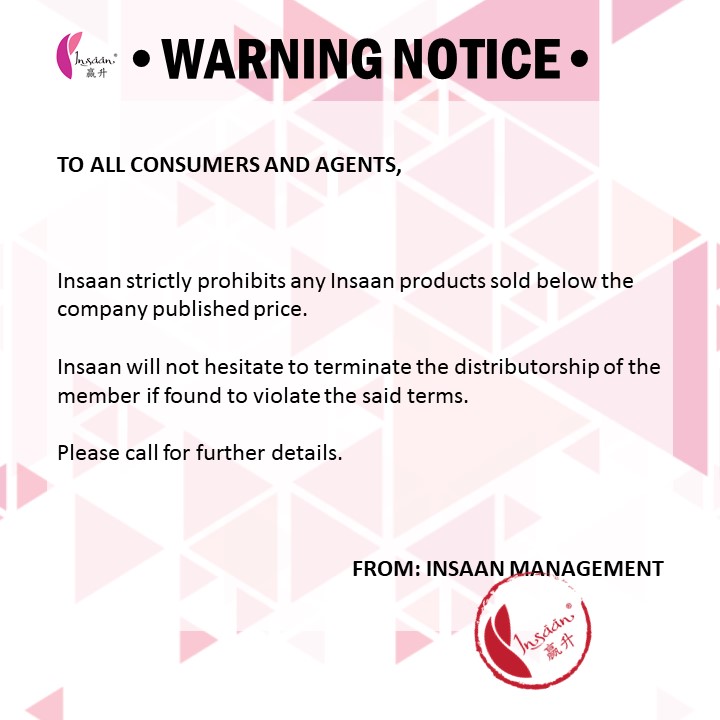 【NEW MYLIBRARY】

Dear Insaan members,
A new Mylibrary is officially launched, You can now access and obtain product information more easily and conveniently!
How to use? Please refer to the photo flow chart for instruction.