Latest News & Events
皇冠荣耀 CROWN Recognition
Embrace your dreams ❤ Turn dreams into reality
Date: 14/07/2018 Saturday
Time: 2.00pm – 5.00pm
Venue: Al-Insaan Sdn Bhd
Ticket: RM13/pax with complimentary of 1 Crown Gamat Jelly sample pack
Contact: 011-1093 1915 / 03-8941 8822 (Yee / Ansley)
Limited seats available! First come first serve!
Don't miss out this opportunity!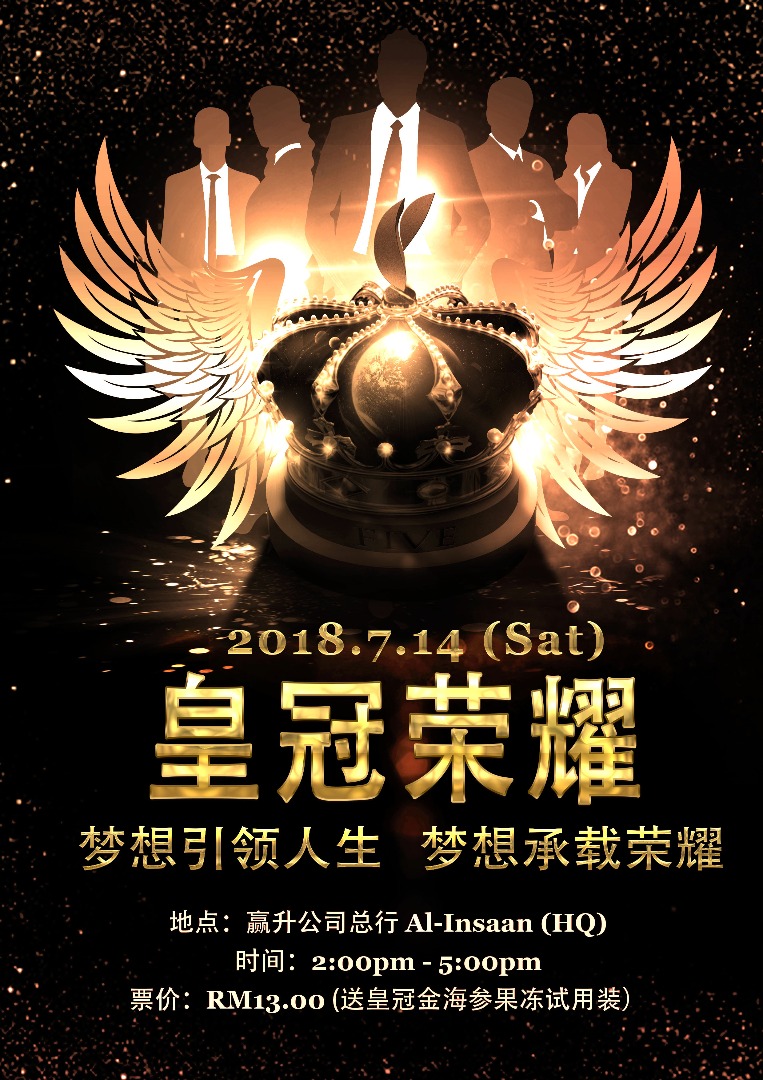 NEW MYLIBRARY

Dear Insaan members,
New Mylibrary is officially launched, you can now access and obtain product information more easily and conveniently!
How to use? Please take a look at the photos for instructions ❤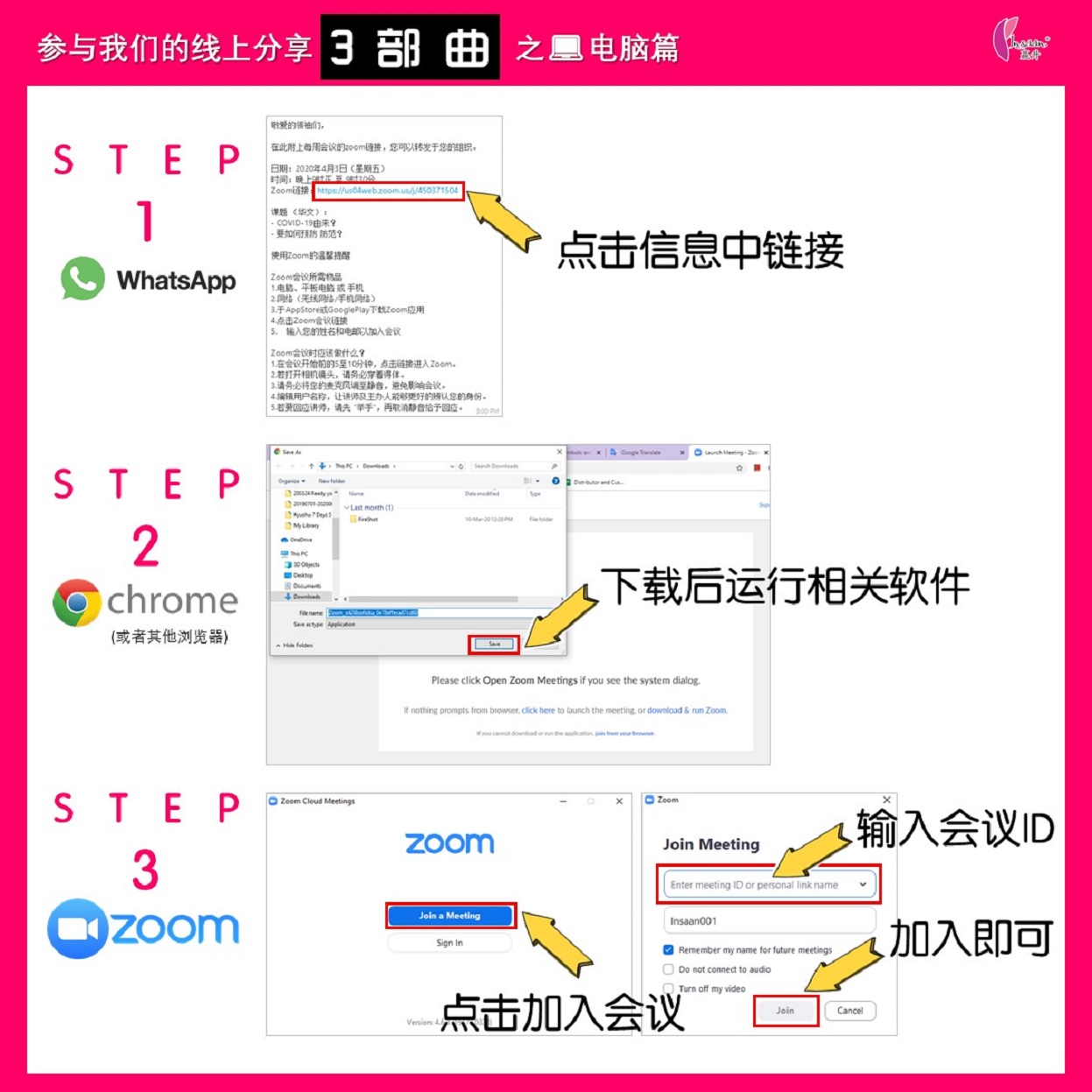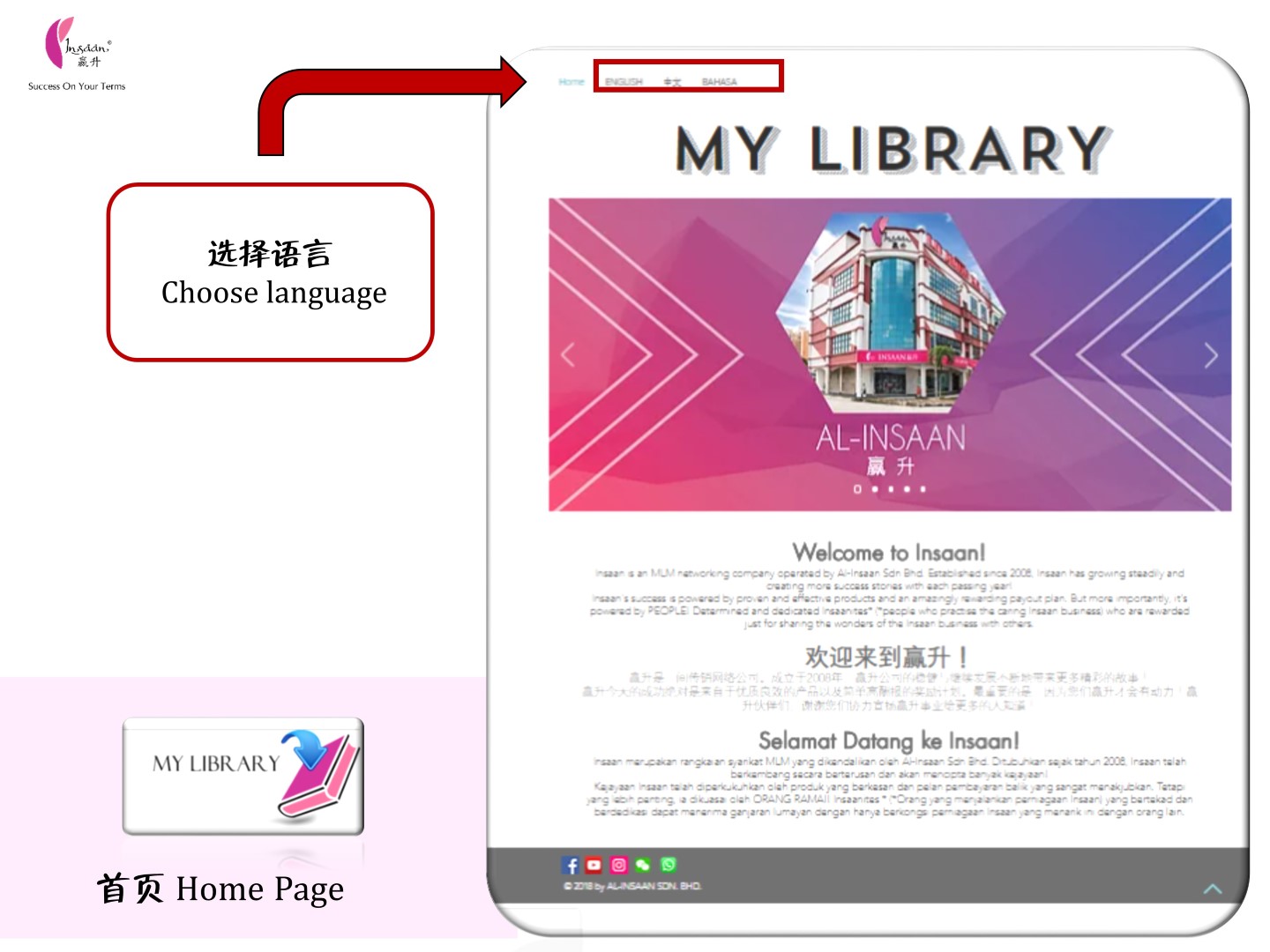 GOAL STARTING CAMPAIGN
All new GOAL STARTING Campaign is launched now!
This time, we will be bringing you to a 5 days & 4 nights Cruise! ?
This campaign starts from 01/04/2018 until 31/07/2018
Member who earned 16 points will be entitled to win a Cruise ticket.
Method 1:
With every direct sponsor of 1 GOAL STARTING package, you can earn 1 point.
Alternatively, with every 1 PLATINIUM 1400RV OR 1 COLUMBUSAIRE, you can also earn 1 point.
Method 2:
You can also use group sales to win the Cruise ticket, whereby you need to have 2 sponsor groups, with 1 qualifier for direct sponsor of 16 points from each group, then you will be entitled a free Cruise ticket.
However, group sales will break away when any of your downline is entitled a free ticket.
We look forward to welcome you in this campaign!❤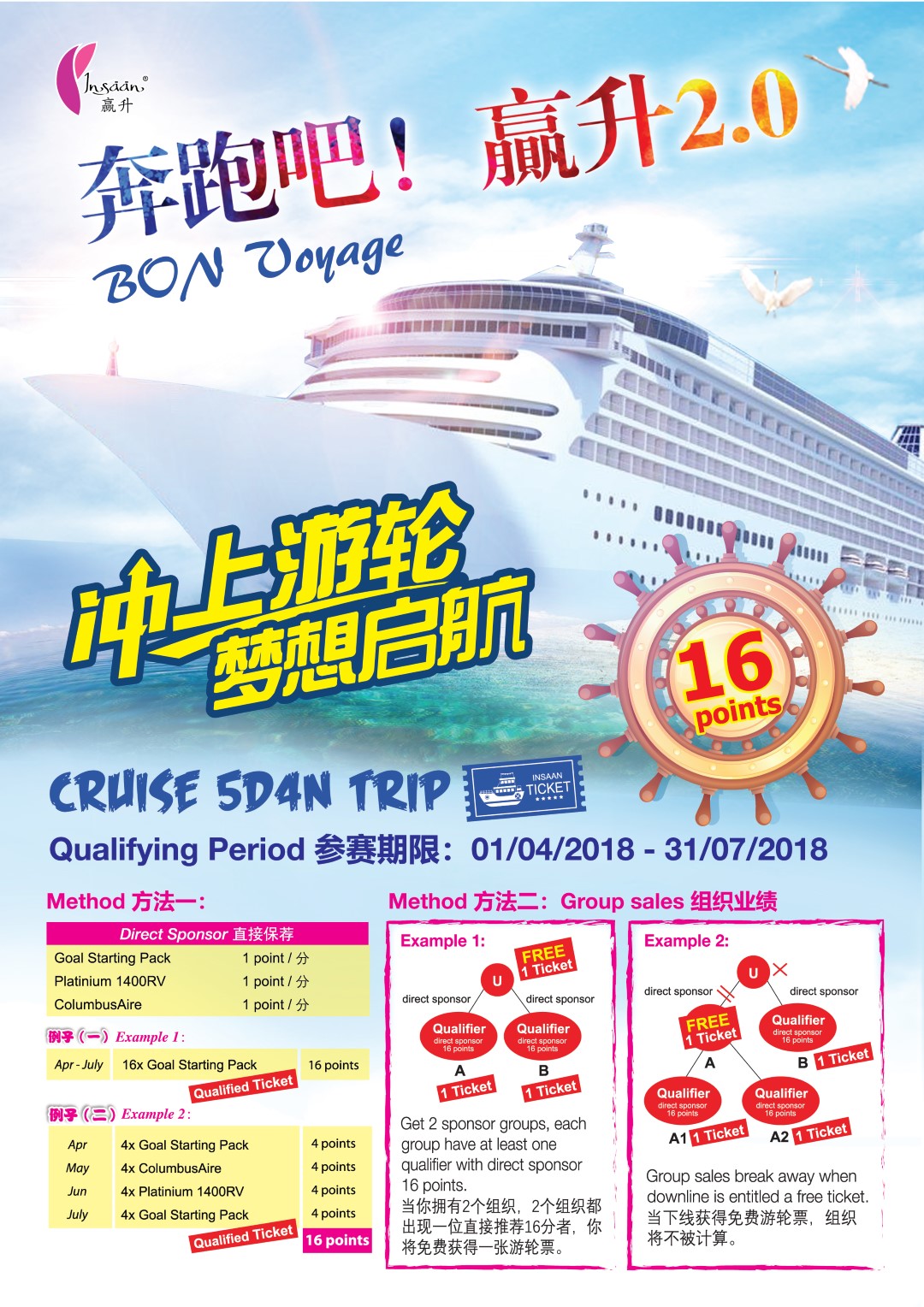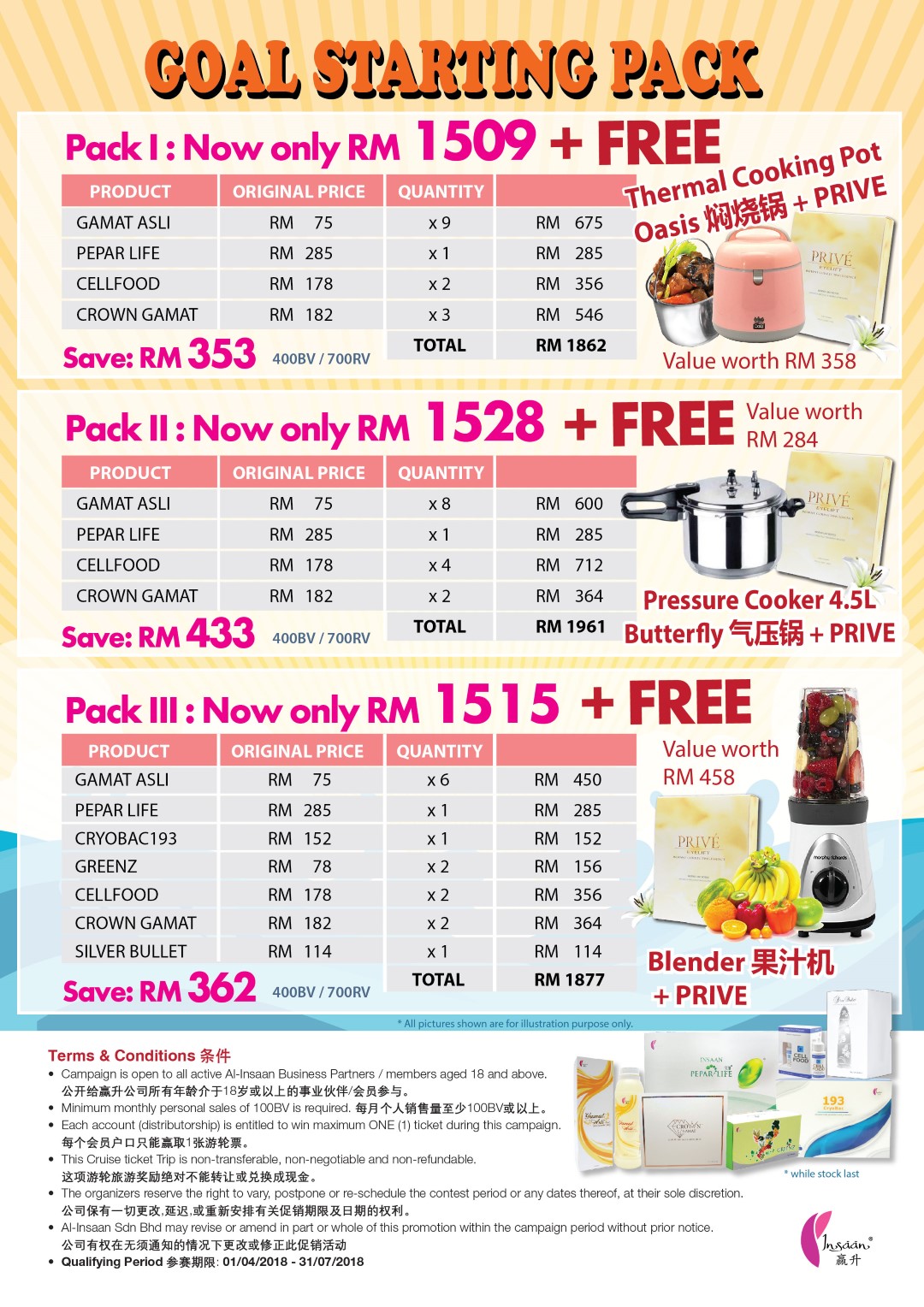 -
8th National Convention
❤8th National Convention - Begins with heart❤
Date: 20/10/2018 (Saturday)
Time: 5.30pm
Venue: Genting International Conventional Centre (GICC)
We are pleased to inform you that Insaan is offering early bird tickets to all our beloved members as an appreciation and reward for your loyal supports.Let's join together with your uplines and downlines in this not-to-be-missed event!
Early bird ticket: RM330 with 4 boxes of Crown Gamat Jelly! Limited to 500 tickets only!
Normal ticket: RM330 with 5 bottles of Gamat Asli
Note:
Early Bird Ticket for the 8th National Convention is limited to 500 tickets only!
All complimentary gifts for early bird tickets will be delivered after 01.07.2018!
Purchase of every 10 tickets is entitled for free mailing service (only 1 address).
If you wish to mail to a different address, RM 20 postage will be charged.
Our mission is to create an Insaanites welcoming gathering night for all our business partners and customers.
Our goal: Spread the joy and fun to make it a memorable night for everyone!

Let's work hard together!