Latest News & Events
【FREE ‼ NEW RELEASE: INSAAN Newsletter 003!】
Get this FREE newsletter from us for UP-TO-DATE information about
INSAAN events, campaigns, products and health information!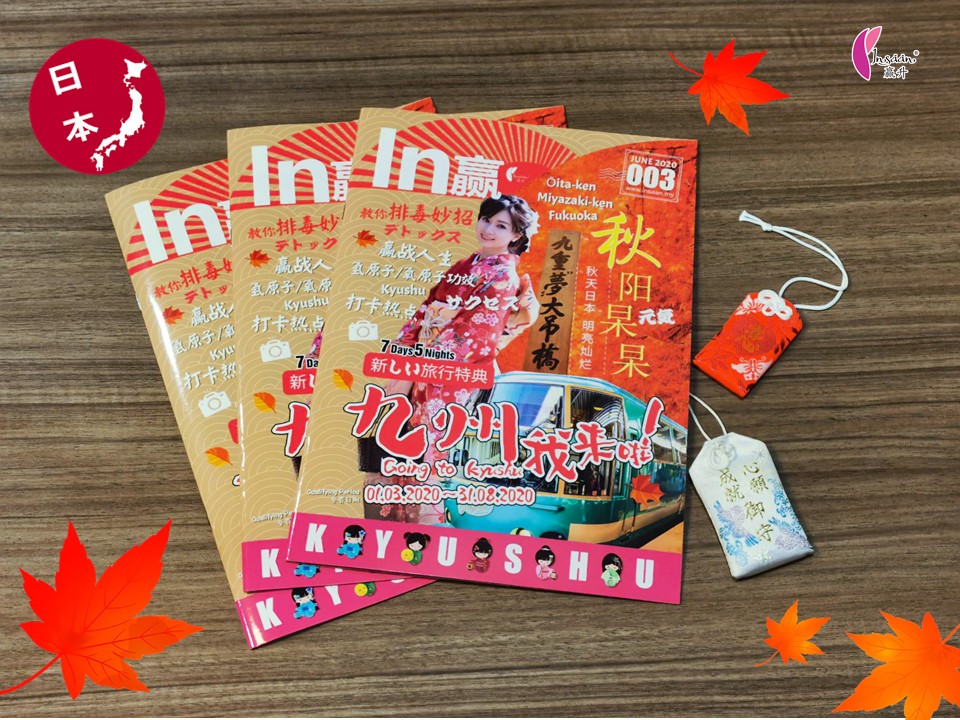 【Get voucher without going out⁉】
Don't ever miss it !!
From now on, for every purchase of KYUSHU Titanium Packages,
you will receive a RM100 cash voucher, without even attending Dinner OPP !!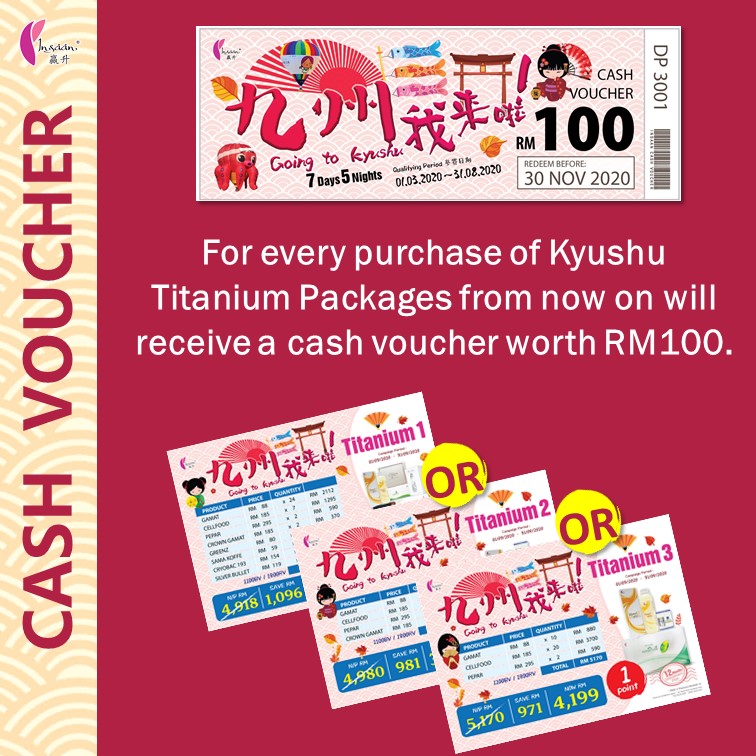 【KYUSHU Incentive Trip Campaign】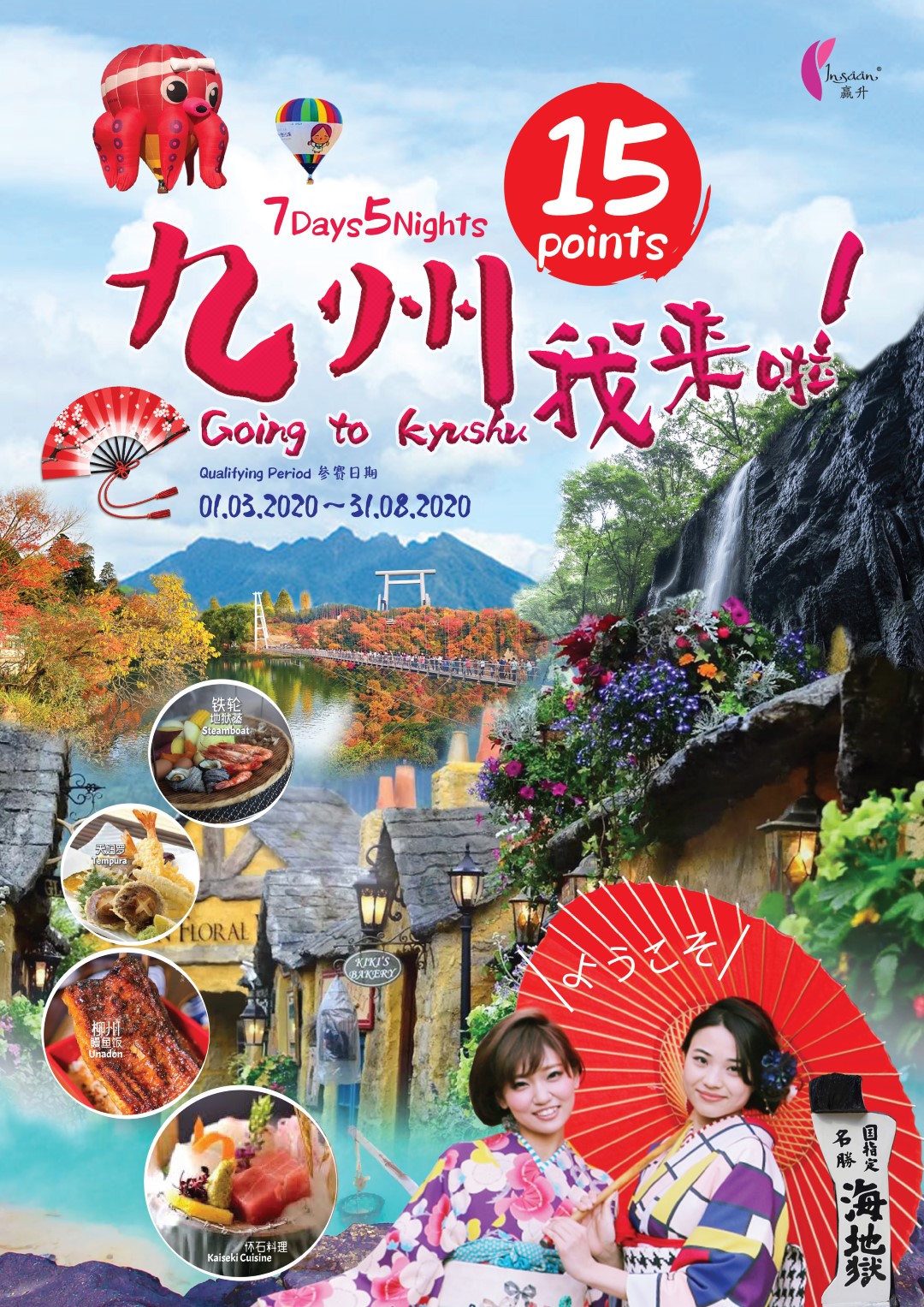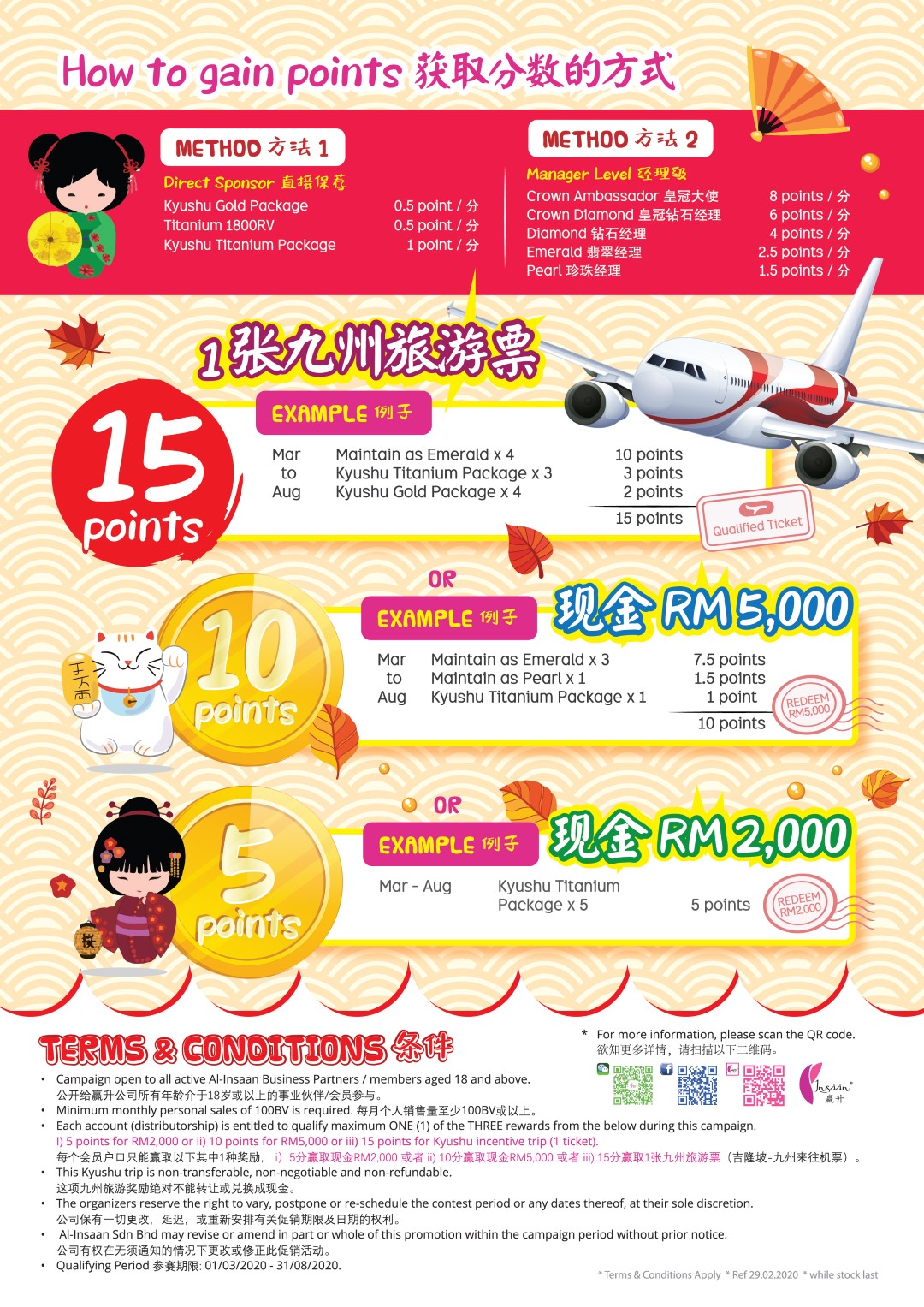 【WARNING: NO PRICE DUMPING】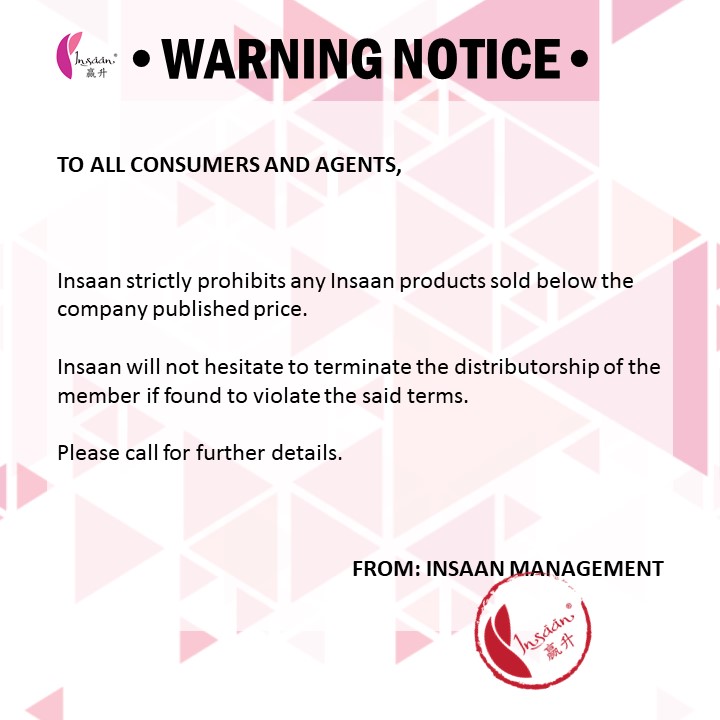 【NEW MYLIBRARY】

Dear Insaan members,
A new Mylibrary is officially launched, You can now access and obtain product information more easily and conveniently!
How to use? Please refer to the photo flow chart for instruction.